About the Net-Craft.com & Sharkfuel.com Blog
On the Net-Craft and Sharkfuel blog you will find articles and tips related to web development, internet marketing, and mobile app development. If you would like to learn more about the web and marketing services we offer, please visit www.netcraftmedia.com.
To learn more about our custom mobile app development services, please visit www.sharkfuel.com.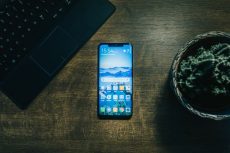 In the competitive world of mobile app development, a well-defined and structured design process is crucial for creating successful apps…
Learn More »