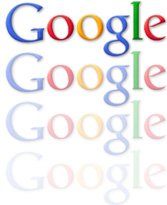 Real-time Search Goes Live with Google
Search-engine giant Google recently turned on their real-time-search or instant search function. If you have a web site, this is an important development to take note of. The new mechanism returns search results below the Google search box as quickly as the user types their query. This makes it much easier for users to adjust their search on the fly and reduce the number of pages they need to look through to find their target.
With real-time / instant search, users can quickly and easily find out what is going on in the web world. Specific examples where the new tool will be useful include, competitor analysis, online shopping, management of your online reputation, and news research. The implementation of instant search will definitely change the way consumers search for data.
A few other notes:
Instant search currently does not apply to the search field in your browser it is only available directly at Google
Other search engines such as Bing/Yahoo will definitely implement their own versions soon.
If you would like to review your businesses search engine strategy with one of our consultants, please contact us today for a free internet marketing analysis.