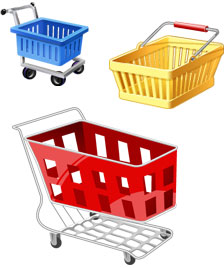 Optimize your web site findability by Concentrating on Local Results
It is imperative businesses concentrate on their local search-engine rankings because more smart phones are equipped with GPS and the way that Google displays local results for search queries. Your first step should be to claim your Google Places listing. Google Places is a relatively new offering from Google that allows small businesses to create a business profile to help customers locate and learn more about your business. Claim your free listing here: www.google.com/places
The next step should be to create or verify your listing at Yelp. Yelp began as a website that allowed consumers to post reviews about places to shop, eat and drink. Now Yelp has expanded to cover almost all business categories. It is important to check if your site is listed at Yelp and then verify the information about your business is correct. If it is not listed, you can add it for free. Your information at Yelp is also used by search engines such as Google when determining search rankings. Check-out yelp at www.yelp.com. CitySearch.com is a similar service to Yelp and you should claim / verify your business listing on their site as well.
The next step is to increase the amount of times you mention your company name, phone number and address on third-party sites. These are very important for improving the rankings of your map listing entries. Search giant Google puts more weight on citations from trusted resources like Yelp and CitySearch.
Finally, your efforts to improve and maintain your local search-engine ranking should be a consistent one. Since your local profile pages are in a constant state of flux, make a recurring task in your calendar to review them. If details such as phone number, location, hours, services offered, etc. change, be sure to update them. This will also allow you to review and in some cases respond to negative reviews you may have received. Using the strategies outlined above will help your company receive more targeted local traffic.