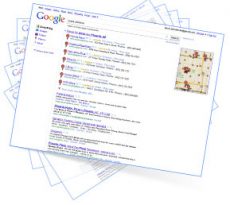 Reduce the Number of Customers that Leave your Shopping Cart
The time period between early September and November 15 of this year was extremely low as consumers curtailed their shopping online. Sales dropped by fifty-six percent during this time period and the rate at which users added something to their shopping cart but ultimately left before completing the sale (shopping cart abandonment) rose to an astounding eighty-three percent.
To counteract this negative trend it is important to understand the main reasons for shopping cart abandonment.
The top reasons based on a recent study by Forrester Research are:
Shipping and handling costs were too high
Not quite ready to make a purchase
Wanted to price compare with other sites
Item was too expensive
Saved products in cart for later
The good news is that none of the above reasons are hard to fix. They can be addressed quickly and easily.
Here are a few ideas to consider:
Offer reduced pricing or FREE shipping.
As you can see the price charged for shipping is very important to users. If offering no cost shipping is not an option, you may try a reduced rate or even a tiered rate that is lower depending on the amount of a users purchase. Shopping carts can be designed with sophisticated calculations to allow for shipping discounts.
Users not ready to purchase? Give them options.
Give your customers the ability to email themselves more information about a product. In addition allow them to sign-up for promotional offers and discount codes. If a potential customer leaves their cart but you have their email address you can send them follow-up offers that may entice them to buy in the future.
Make sure your shopping cart system keeps a log of items present in the users shopping cart when the abandonment was made. If you notice trends such as a particular item having a higher abandonment rate, you may want to adjust pricing or do some competitor analysis. One client of ours discovered that a competitor was offering the same item at the same price but they were throwing in a free item. Once our client adjusted his offer to match, the cart abandonment rate for that item lowered considerably.
Make sure you offer a checkout as guest feature.
Many customers leave before completing a sale because they do not want to create an account and the web site requires the user to do so. Offer a check-out as guest feature to remove this customer concern.
Shopping carts that remember.
Known as persistent shopping carts, these remember what users had in their carts when they leave and then come back. This is useful for users who inadvertently leave your site and then come back later. The time for remembering can be adjusted by the software but a safe time period is 30 days. If this is not a feature of your e-commerce store, it is wise to look into adding it as it has been shown to reduce shopping cart abandonment rates.
In conclusion
If you would to add or modify the eCommerce software on your website, please contact us for a free shopping cart analysis and review.