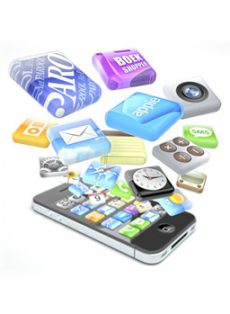 Revenue from Mobile Apple & Android Apps could hit more than 34 billion by the year 2014
Mobile applications or apps as they are often referred to are incredibly popular now but a recent report indicates there is significant more growth ahead.
Almost eleven billion apps have been downloaded this year according to a recent report by IDC. However by the year 2014, IDC predicts this number could grow to more than seventy-five billion generating in excess of $35 billion in mobile app revenue.
If you would like to speak to Net-Craft.com about social media marketing, please contact us today.