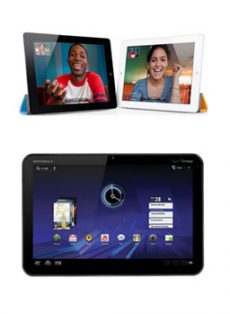 Google Announces New Advertising Options Targeting Tablet Devices
Another reason to justify ensuring your web site runs properly on tablet devices such as the Apple iPad, Samsung Galaxy Tab and Motorola Xoom is being brought to us by Google. Google will be integrating new functionality within the AdWords platform that allows advertisers to specifically target their ads for these devices. A new checkbox called 'Tablets with full browsers' will be located in the 'Settings' tab located under 'Networks and Devices'. The checkbox will enable advertisers to precisely select which types of devices and operating systems will display AdWords ads.
With the high tablet adoption rate and declining PC market, it is imperative that you address the tablet users experience on your website. In addition tablet owners report their number one use for their tablet is web browsing.
If you would like to speak to Net-Craft.com about a tablet compatibility website review, please contact us today.