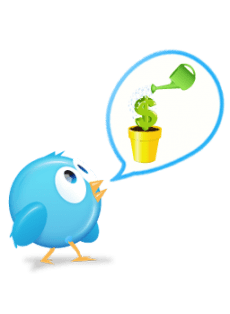 Online Advertising with Promoted Tweets from Twitter
Recently Twitter announced that sponsored tweets from companies that users follow will go straight to their timeline. And as opposed to these sponsored tweets moving down the timeline like all other tweets, they will remain near the time of the user's timeline until the user logs in to check tweets.
The new Twitter feature will be given a small run with a few companies such as Groupon, HBO and Dell among a few others. Sponsored tweets will go straight to the users who follow the companies that are paying to have their tweets highlighted.
Most analysts see this move by Twitter as a good one as Twitter provides a solid service but has yet to have a real business profitability model until now.
If you would like to speak to Net-Craft.com about leveraging Twitter to increase your business exposure, please contact us today.