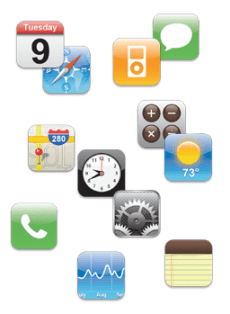 Tips for a Successful Mobile App
iTunes App Store optimization is important to app sales, below are a few tips to help your app get noticed:
Start with a Bang
The first 2 weeks after an app has been released are critical to app success. After an app has been released it is important to create buzz with marketing campaigns, ads, submissions to app review sites, and social media. The more popular an app is within the first two weeks will help determine it's long term app store search positioning.
App Pricing Strategy
As described earlier in this enewsletter you should consider in-app purchasing. Also plan a temporary or permanent price drop to help boost app sales.
Mobile Ad Networks
Consider mobile ad networks that allow app developers to purchase traffic with Cost Per Click (CPC) or a Cost Per Install (CPI) basis.
App Size Makes a Difference
App file sizes over twenty MB, cannot be downloaded over a cellular connection and must be downloaded over a Wi-Fi connection. App developers should understand that this will limit their apps exposure to a large population of users.
Gather App Feedback
Track and summarize user feedback into action items that can be acted upon thus improving your app.
Apple GameCenter
Consider implementing Apple GameCenter functionality (if appropriate) into your app so users can socialize and compete with one another from within your app.
If you would like to speak to Net-Craft.com about developing a mobile application for Apple or Android devices, please contact us today.