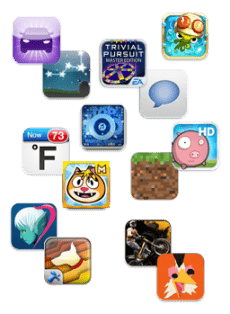 The Importance of App Review Sites to your App Sales
Mobile app review sites are a very important cog in an apps promotional plan. The amount of app review sites number in the hundreds so it is therefore it important to choose the ones that have the best chance of improving your sales figures. The below is a list of the top seven app review sites you should consider submitting your app to:
Having your app reviewed on one of these sites can lead to valuable exposure including:
A boost of about two thousand potential customers to your site and your app review shown on a site that gets roughly one-hundred thousand visitors each month.
Exposure to several thousand Twitter users who will tweet about your app.
If your app is a game, you can expect Facebook sharing as well.
If you would like to speak to Net-Craft.com about developing an Android, iPhone, or iPad application, please contact us today.