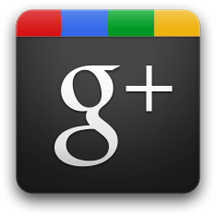 Google+ Looking to be a Significant Competitor to Facebook?
Google+ had its best month in December of 2011 reaching a total of about 62 million members, and more than doubling its traffic in one month. One expert predicts that Google's new social network will reach more than four-hundred million users by the end of 2012.
In comparison, Facebook did not reach sixty million members until more than 3 years after it's launch. Facebook's current members total in at about eight-hundred million.
Google+ integrates nicely with the Android mobile operating system which is definitely helping fuel its rapid growth. With such a strong adoption rate and positive growth outlook, Google+ should be on your radar as a social media platform to target for your business.
If you would like to learn more about social media marketing for your website, please contact Net-Craft.com today.