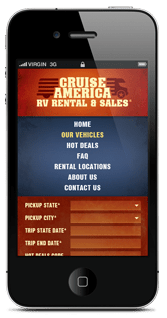 20% of all Web Searches are Done Via a Mobile Device
With the popularity of mobile devices such as the iPad, iPhone and numerous Android smartphones it is becoming abundantly clear that real work (and play) is being done on them. For the business website owner it is imperative that your website be mobile-friendly. Customers are choosing to browse, interact and shop with their mobile devices, make it easy for them. For businesses that target local users, you may also want to consider adding a mobile ad campaign to your PPC advertising mix.
If you would like to learn more about mobile development and mobile advertising, please contact Net-Craft.com.