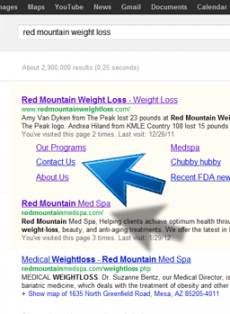 Google Adwords User? Try Sitelinks.
Recently Google introduced Sitelinks for their AdWord PPC customers. Sitelinks lets advertisers include up to six additional links in the AdWords ad. This allows businesses more control over the areas on their web site they want to promote. An example of Google Sitelinks is shown to the right of this article. The additional space reserved for your business can be hugely effective for your ad performance.
If you would like to speak to Net-Craft.com about getting starting with PayPerClick advertising or tweaking your existing Google AdWord campaign, please contact us today.