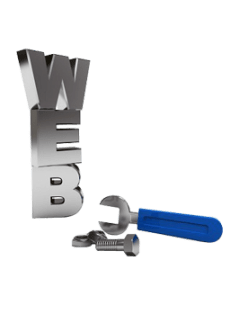 Web Design Best Practices
Your website is a central piece of your branding and marketing puzzle, especially as a small business. When visitors arrive on your website, they will have a specific purpose for being there, whether it is to learn more about what you offer, to have some questions answered, or to buy your products or services.
With a great website design, you can entice users to stay on your site longer and improve the user experience. An attractive, effective website design is also valuable because it will give you the basis to build your brand, increase sales, and drive more conversions.
Grow your business and build brand awareness by following these web design best practices, and avoid the common mistakes that small business owners often make:
#1. Value Designs that Appeal to Your Target Market over Expediency
Understanding your target market, e.g., needs, preferences, pain points, etc., is invaluable when developing a branded web presence. Once you have this information in hand, you can coordinate the design of your website to your users' preferences. To improve the user experience, make sure that your design speaks directly to your target market and encourages them to stay on your site longer.
As an illustration, a younger generation may access your site through their mobile phone or tablet computer, so make sure that your website is optimized for those channels. In contrast, if your products or services appeal to an older generation, you should make sure that the font size on your website is large enough to be easily read.
#2. Choose a Simple, Attractive Design instead of a Busy, Flashy Design
While it may be tempting to create a website with flash animation and lots of graphics, avoiding a flashy, overly busy website design is the best idea in most cases. Simple, yet aesthetically pleasing website designs are much better for the user and translate to more conversions. Make sure to include clear navigation tools so that users can move quickly through your site to find the information that they are searching for with ease.
#3. Put a Clear Call to Action on Every Page
A call to action gives users the incentive to take the next step on your website, and putting a call to action on every page is absolutely essential to increase conversions on your website. Before you write or design a call to action for each page, determine the Most Desired Action (MDA) for that page, e.g., to buy a product, contact you, fill out a form, etc. After deciding what you want your customers to do next, put a clear, concise call to action to help them make the right move.
#4. Quality is Important, but Expensive isn't Always Best
A great design will bring you a lot of business, so emphasizing quality from start to finish will give you the best results. While there are many reasons to avoid inexpensive designs, e.g., poor quality, lack of branding, etc., it is also a good idea to not break your budget with your design. A great design that is moderately priced will bring you the best return on investment as a small business.

#5. Update Your Website with Fresh, Engaging Content Often
Engaging your customers with up-to-date information and interesting insights will help you drive more traffic and create a hub that your customers will enjoy visiting. Updating your website with fresh content also shows you are an innovative business and that you are keeping up with the competition. Providing the latest industry information and insights will also help you establish yourself as an authority and improve your credibility.
#6. Define Your Target Market
One common mistake that business owners make when creating a website is to target everyone instead of defining the target market and marketing directly to them. If you don't know exactly who you are targeting, you won't be able to design a website that appeals to them and addresses their desires, pain points, etc. To create the best possible user experience, make sure to deeply understand your target market and appeal to them with your website design.
#7. Let Professionals Design Your Website
If you're web savvy, a DIY website may seem like a pretty good idea since it's cost effective and allows you to get up and running quickly. There are some drawbacks to designing a website this way because a professional will often be able to create a branded, interactive website that incorporates the latest innovations and technologies. To do your business justice, allow a great web designer or design team to make the first impression about your brand and your business.
If you would like to learn more about custom web design & development services, please contact Net-Craft.com today.