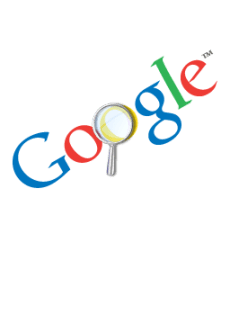 5 Google AdWords Changes to Improve Paid Search Performance
Google has unleashed a series of changes to Google AdWords. These exciting new features are geared towards improving ad performance and simplifying the ad management process. Understanding what these new features are and how they work can help you derive a better return on your marketing investment with paid Google search ads.
Better Ad Rotation Settings
Google AdWords currently offers three options to rotate ads. Advertisers can optimize for conversions, optimize for clicks, or rotate all of the ads evenly. When testing new ads to determine which is most effective, companies normally choose the 'rotate evenly' option, although this has been shown to have a negative impact on performance when one of the ad choices is poor.
Google will now rotate ads evenly for a period of not longer than 30 days, instead of indefinite even rotation of ads. After 30 days, AdWords accounts will automatically default to optimize for clicks, and advertisers cannot opt out of this option.
Keyword Matching Improvements
Keyword matching will now include variations of the target keyword, and these include plural forms, singular forms, misspellings, abbreviations, etc. According to statistics released by Google, more than 7% of searches contain a misspelling or slight deviation from the targeted keyword. It is possible to opt out of this feature, which is particularly useful for advertisers that require an exact match of their primary keyword to maximize the performance of their PPC ads.
Location Targeting Changes
Location targeting is one of the best features of Google AdWords, and they have recently incorporated three new features that will further enhance its capabilities: zip code targeting, location insertion, and advanced location targeting. Advertisers will now be able to target more than 30,000 zip codes in the U.S., make dynamic updates to their ad text based on location, and laser focus their PPC campaign to points of interest or physical locations.
New Reporting Feature in Google AdWords – Auction Insights
Google is now launching an excellent new reporting system called Auction Insights that will reveal competitors for specific keywords. The new reporting will include the following statistics and data:
Competitive URL
Impression Share
Overlap Rate (How Often Both Ads are Shown Together)
Top of Page Percent
Average Position of Advertiser and Competitor
Better Organization of Accounts with Account Labels
The account labels feature is a change that may seem innocuous, but it will help with simplification of ad management. This feature helps advertisers organize AdWords accounts, keywords, campaigns, and ad groups into custom groupings.
If you would like to learn more about creating a Google AdWord strategy for your business (pay-per-click), please contact Net-Craft.com today.