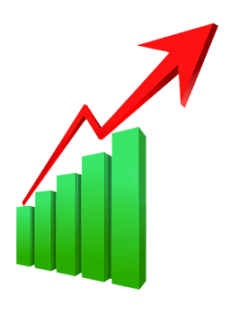 How to Increase Conversion Rates and Drive More Sales on Your Website
While conversion rates of online stores have dropped in recent years, ecommerce sales have increased substantially. This contrast is a result of more people browsing without buying, yet the overall amount of online shoppers has increased tremendously. If you currently have more people browsing your site without buying, there are a few steps that you can take to increase your conversion rates immediately.
Offer Better Customer Service
Providing exemplary customer services is just as important in a digital environment as it is in a brick and mortar business. By offering several support options, e.g., live chat, email/phone support, etc. your customers will be able to speak directly with someone if they have any questions about your products or services. It's also best to reduce the number of clicks necessary to contact your support team or to buy your products to simplify the process for your customers.
Include a Search Box that Allows Shoppers to Quickly Find what They Want
If your visitors arrive on your site searching for a specific product, they may get frustrated and leave if they have to comb through a number of pages in order to find what they want. To improve the user experience, include a search box that will pull up relevant products when your visitors type in certain key phrases. This will also help you track which items are being searched for the most often so that you can feature them more prominently on your website, newsletters, promotional campaigns, etc.
Add Better Images with Multiple Views of Each Product
Sometimes just having a great image of your product will help it sell, but many ecommerce vendors can improve their conversion rate by offering multiple views of the product. By giving the consumer the ability to view the product from all angles, you can give them a better idea of how the product will look after they've purchased. Some ecommerce vendors have even take this concept a step further by incorporating the cutting edge technology of augmented reality into their product images. This allows customers to virtually try on products or view their full functionality and provides a much-needed solution to the common problem faced by many online buyers – lack of a fitting room.
Give Customers the Option to Leave Reviews Directly on Your Website
Online shoppers are more willing to trust you and are more encouraged to buy if they are able to read reviews from other customers before purchasing. Since customer reviews help prospective consumers to make a buying decision, why not provide a place for customers to leave reviews of your products on each product page? Good reviews can help customers instantly decide to buy from you, and even better, they won't even have to leave your website to find reviews.
Ask Your Customers for Feedback
One of the best ways to evaluate the user experience on your site is to ask your visitors some basic questions about it so that they can tell you what they like, what they don't like, and why they decide to shop with you over another store. By gathering this feedback, you can quickly sift through the responses to pinpoint areas of your website that need immediate improvement.