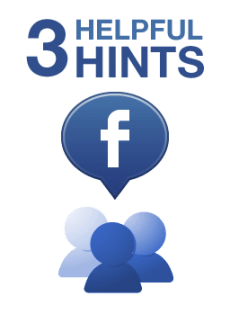 3 Helpful Hints to Promote More Engagement with Your Facebook Fans
Engaging with your Facebook fans is essential to getting the most from your social media effort. While there are many ways to get your fans to interact with you, here are some tips to help you entertain your customers and keep your brand top of mind.
Remember the Game of 20 Questions?
Creating one on one interaction with your fan base is a top priority for any page operator. This is how you make lasting relationships and keep your fans coming back for more. A fill-in-the blank comment or post is one example of how to capture your audience's attention. You, at that moment, have drawn them in and asked them a personal question and are including them in your personal thought. This creates a one on one connection and lets them know that you are interested in learning more about them. Asking questions that relate to your brand or industry is also a great way to gain valuable insight into your customers' mindset and their preferences, which you can use for your own market research!
Get a Little Personal
Sharing photos is one of the best ways to increase engagement through social media because most people love seeing a great photo! Captivating photos gain more attention than virtually anything else on Facebook, so it is best to pair great content with stunning images to create the most impact. The best part is that great photos lead to more likes and shares on Facebook, which not only increases engagement but also all other metrics associated with your social campaigns. Sharing photos will help you foster a connection with your fan while simultaneously encouraging them to leave comments, like, and share the photo with friends and family.
Smiles are Contagious
They say that laughter is the best medicine, and sharing a little humor on your Facebook page may be exactly what you need to ignite your fan base into interacting with you. If your posts make your audience smile or laugh, then they are more likely to engage with you and remember your brand!
If you would like to learn more about Facebook marketing for your website, please contact Net-Craft.com today.