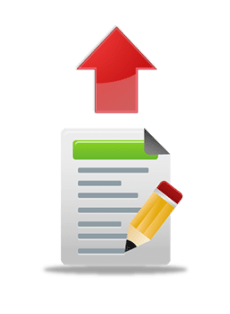 Are Press Releases Still an Important Marketing Tool?
The press release is a time-tested marketing tool used to inform customers' new and old, and potential investors of the great changes taking place within your company. A properly written press release could garner the attention of your target audience as well as get valuable exposure from other people in your industry. With everything that the Internet and other digital media have to offer, many people are questioning whether press releases are still a profitable marketing tool. When correctly crafted, press releases can often thrive in today's virtual landscape and provide a good return on your investment.
Press Releases: Using Digital Media to Gain Significant Exposure
The Internet plays a critical role as a source of information. Statistics show that some 80 million users read their news online daily, and 100 million people logon to search engines every day. So how can a company maximize their press release to target their audience and not be viewed as SPAM? Press releases that are written with quality content and newsworthy headlines for digital media will maximize their distribution, reach target audiences, and will pave the way to expanded exposure through increased distribution through social media such as blogs and Twitter. To make this happen, a properly written press release will incorporate search engine optimization (SEO) to increase website traffic to the website, provide positive PR for the company, and increase brand exposure.
A Press Release Written with SEO in Mind Will Greatly Increase Your ROI
A press release that is written with an emphasis on search engine optimization will increase ROI manifold by driving more search engine traffic to the company website. Today's press releases not only speak to customers; they also help company's increase their rankings with search engines. A properly worded release will enable the company's website to be more easily searched by customers searching for specific phrases which will increase views by potential customers. And since 64% of journalists use search engines to follow news, press releases that contain truly newsworthy headlines are more apt to be viewed by headline makers, thus further expanding your company's reach.
If you would like to learn more about our internet marketing services please contact Net-Craft.com today.