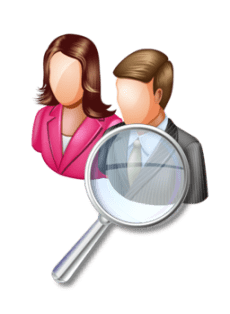 5 Tips to Help You Find a Great Arizona Web Developer
If you are in search of a great Arizona web developer to create your website or a web based application, you should study all aspects of each prospect thoroughly. By reviewing the candidates' portfolios, you will have a better grasp of their capabilities. A high BBB rating indicates that the company is well qualified and has satisfied previous customers to the best of their ability. By asking key questions during a proposal interview and then sticking to your budget range, you will have a great experience with your developer.
Ask the Right Questions
When searching for the best Arizona web developer, you must weigh out the pros and cons of each prospective candidate. It is best to create a list of requirements that your site personally needs to flourish in the online world. An ideal Arizona web developer will assess your needs and give feedback first hand on what they can and cannot deliver.
Review the Company's Portfolio
Each Arizona web developer will have an online portfolio available for you to view. Often included in the portfolio of an Arizona web developer will be examples of their previous work showcasing their personal creativity, professionalism and knowledge of web development. A small portfolio with only a select few examples does not make an Arizona web developer less qualified or capable of performing well on your project. Smaller Arizona web developer portfolios could actually suggest the company values one on one personalization and dedication to client results.
Read Reviews and Check their BBB Rating
Any reputable Arizona web developer will have testimonials from previous customers, and they may have a BBB (Better Business Bureau) rating. Reading company reviews from an Arizona web developer will give you better insight into their work and how they handle their clients.
Check the Pricing
Staying within your budget is very important so that you do not exceed your limits. Check with each Arizona web developer and inquire about their pricing. You may also want to ask if they offer any package deals that are within your budget and will also provide the results that you're looking for.
Ask About Their Process
Be sure to inquire about the strategic development process that an Arizona web developer prefers. Each developer is different and will offer a step by step analysis if requested. Doing this will better help you understand the phases of your site's development.
By using these five helpful tips, you will be well on your way to finding the Arizona web developer that will suit your needs and your budget. By asking targeted questions, checking affordability and reputation, you can find a web developer that meets all of your requirements and provides excellent development services.
Net-Craft was recently named to the Top 10 of web and app design agencies in Arizona by Design Rush.