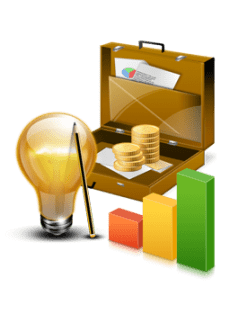 How to Use Cost Per Click Marketing Strategies to Grow Your Business
There are several strategies to help you advertise your business, and with cost per click marketing, you will only pay for each and every click that you receive. The first step is to understand what pay per click marketing is and how to use cost per click to your advantage when advertising your business.
Search Engine Marketing
Search engine marketing (SEM) is a vast array of advertising opportunities that involves optimizing campaigns for search engines based on the pay per click (PPC) model, also referred to as cost per click marketing. Each ingredient has its own strengths and weaknesses. Each marketing concept feeds off of one another and together builds a process that is known as search engine marketing. Knowing the backbone of search engine marketing will better support surrounding marketing strategies and can work to enhance the performance of other existing strategies.
How it Works
Cost per click marketing is the actual price an individual or a company is charged for each and every click in their PPC campaign. Cost per click marketing is an excellent digital advertising option due to the fact that it allows you to reach your target audience and laser focus your advertising efforts. Cost per click marketing based advertising allows a business to only purchase targeted leads, and the main advantage of cost per click marketing is that it is a results-based marketing technique. With cost per click marketing, you are the one in control of your money, and you can choose a set amount that you want to spend per click without exceeding your limitations.
Getting the Most from Your Ad Campaigns
You can use cost per click marketing to integrate an effective advertising campaign that is purely based on results. By using cost per click marketing, you only pay for the number of clicks to your website at a price that you specify prior to running your campaign. With cost per click marketing, you can target your ads very specifically to appeal to your target market using keywords that your customers normally use to find the products or services that you sell. Cost per click marketing is effective and can stay within any budget that you have. With CPC marketing, you set your own financial ceilings and remain in control of your prospective leads.