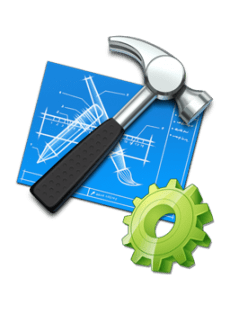 What to Expect from a Firm Specializing in Company Web Development
Stepping into the world of those who specialize in company web development can leave you a bit confused. Technology is an ever changing form of art and can be tricky to master. By hiring an accomplished web developer to assist with your project, you can get the most from your firm and ensure that you are satisfied with the finished product.
Extensive Capabilities
A firm that specializes in company web development should be well rounded. A specialist will tend to both the front end and the back end of company web development. On occasion, there will be the one sided company who prefers to hand pick particular technologies and stick to just that. Then there are those who believe company web development is ever evolving with new technologies and prefer to be knowledgeable in all areas so that they may be of better assistance to their clients.
Doesn't Focus on a Single Technology
Task managers who practice company web development have experience and expertise with all back end technologies. By becoming experts in all of the fundamentals of back end company web development, the developers are able to pick and choose the best technologies to use based on their strengths and weaknesses. Some companies may not be as developed in some areas whereas they flourish in others.
Abides By Industry Best Practices
A rule of thumb for a business who specializes in company web development will excel at the basics and have experimented with more advanced technologies. These best practices are the original technological structures that have turned company web development into what it is today. Prized practices, such as writing semantic HTML and the use of MVC framework, are forever evolving, and your developer should be adept at navigating these technologies as well as the newer technologies that have entered the market.
Good Grasp of Marketing Strategies
A web development firm will also have strong experience, expertise, and background with many marketing strategies. A client who is undergoing company web development should discuss marketing with their developer and ask for suggestions on how to gather and hold attention.
Flexibility in Meeting Demands
With company web development comes never ending change. An ideal development firm will break up the cycle into several cycles, or phases. These phases of company web development would be 1-2 weeks per phase until the process is complete. This allows you to stay involved and remain aware of the direction your project is going. A strong development company will welcome change at all stages and your feedback. Whether it be an evolving technology, further studies for front and back end technology, or the ever expanding capabilities of marketing tools, a great company will offer excellent services, world class customer service, and collaboration along the way.