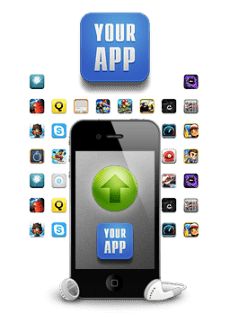 How to Build Better Rankings for Your App in the App Store
After you've put the time and effort into developing a killer app, the success of your endeavor may all come down to the way you market the app in the app store. App store optimization can help determine whether the customers in your target market will be able to easily locate and download your app. Many of the strategies and techniques involved in proper app store optimization mirror those used for optimizing websites. Incorporate some of those tactics with the following tips to see the best results when marketing your app in the app store.
Optimize the App Title and Description with Appropriate Keywords
The keywords that you use to help customers identify and search for your app should be used in both the title and description of your app in the app store. This is an essential component in determining how apps are ranked for a specific phrase in the store. According to Search Engine Watch, the most important "on-page" factors are the app title, app description, and keywords data. "On-page" refers to optimization that you will do on the page that will be displayed to the consumer before they download your app in the app store. While it is unclear whether keywords play a role in the algorithm that the app store uses to rank apps for key phrases or whether apps that use those phrases have a higher click through rate, the primary keyword to describe your app should be included in the title of the app, once or twice in the description, and in the keywords data.
Integrate Your App with Social Media and Email Marketing Campaigns
Spread the word about your app while also bolstering your app store optimization by using an integrated approach that incorporates social media and email marketing into your long-term strategy. Ensure that your app has been properly integrated so that it is easy to share through social media and easily accessible through any email marketing efforts that you are using. Integration will help you drive more interaction with the app, increase click through rates, and generate more exposure to the app. It will in turn assist with several of the "off-page" factors that are relevant in determining the ranking of the app in the app store, e.g., click through rates, download rates, etc.
Encourage User Reviews of Your App
User reviews can assist you in building a better ranking for your app in several ways. Good user reviews can reassure people that are interested in the app to download, as these testimonials will boost confidence in the app and encourage them to try it out. Good user reviews may also impact your rankings directly within the app store by providing valuable feedback and insight into the user experience with the app.
Keep Perfecting Your App
Once you've designed your app, don't just upload it and forget it. Continue to update your app to correct any bugs or issues that users are experiencing to show your dedication to improvement over the long haul. Correcting minor issues may also encourage users to keep your app longer, thus decreasing your discard rate – which can also result in better app store rankings.
If you would like to design a mobile app , please contact Net-Craft, an iPhone app developer in Scottsdale, AZ for a free app development estimate.