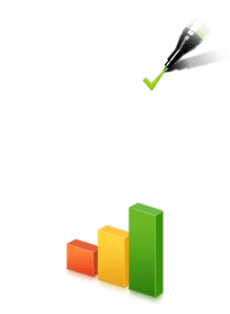 The Importance of Positive User Reviews in Driving Growth and Increasing Sales
User reviews posted online about your business can be the springboard towards success, or they can stunt business growth by discouraging potential customers from making a purchase. Depending on the content of the reviews and whether they are generally very positive or negative can have a significant impact on your bottom line, so it is important to monitor reviews about your business and address any negative feedback the company receives promptly and professionally.
How to Leverage User Reviews to Accelerate Growth
Positive reviews can speak volumes to potential customers about your products/services and your business. Reviews that are hosted on sites such as Amazon, Yelp, Yahoo, etc. are often seen as more credible because they cannot be tampered with as easily as reviews hosted on your website. While it is good to have a mix of reviews on popular review sites, it is also beneficial to highlight positive reviews on your website as well. You can host a review feature on your website, which will allow your customers to provide feedback and describe the user experience directly on the product page of the website. It is best to monitor your reviews on all websites that could impact your sales so that you can address any negative reviews and highlight positive reviews.
Increasing Conversions with Positive User Reviews
Consumer reviews now act as word of mouth referrals for many businesses, especially those that are Internet based. With the accessibility and convenience of Internet browsing, user reviews online are becoming more significant in determining how easily a business can convert prospective customers into buyers online. Many people like to see feedback from previous customers before they buy, so it is imperative to give people easy access to user reviews on your website – even if that means linking to an off-site review platform.
Addressing Negative User Reviews Online
Negative reviews do happen on occasion, but as long as you address those comments promptly and attempt to resolve the customer's issue, you can usually leverage a negative review to showcase your company's dedication to exemplary customer service. If a customer posts a review discussing an issue they have had with your product or service, the best way to address the situation is to attempt to make private contact with the customer to discuss their concerns and help to resolve the issue. By doing your best to resolve the customer's negative experience, you can not only regain your current customer's loyalty but also demonstrate that your company is dedicated to ensuring customer satisfaction.
If you would like to learn more about how to increase website traffic by improving your online reviews with reputation management, please contact Net-Craft for a free internet advertising consultation. We can help implement online advertising campaigns
that will improve your website traffic levels.