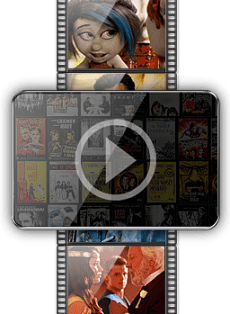 The Importance of Online Video to Web Marketing Efforts
The days are long past when plain text and a few colorful images were sufficient to highlight your product or service on the internet. Nowadays if you want to succeed in the internet market, you need to make optimal use of videos. One of the main reasons that the importance of videos has increased is because Google give preference to videos. As we know, Google is the most popular search engine and every website aims at getting a high ranking on Google search pages. Hence, if Google says that you should incorporate videos in your marketing strategy to achieve better search engine rankings, then you should listen and comply.
After Google took over YouTube, importance of video on Google search results increased to a large extent, so much so that whenever you search for any keyword, a YouTube video will be the first thing to appear in the results. As we know YouTube is one of the most popular video websites on the internet and if you incorporate videos into your internet marketing strategy, your visibility and your business will get a major boost.
The question is how to effectively incorporate videos in your marketing strategy. This does not mean that you should not use text at all, but somehow you should manage to fit in a video presentation as well. Another thing that you can do is submit videos on YouTube yourself. You can opt for any style of message, whether humorous or just plain informative, as long as the video is engaging it will do the job. Always remember that people viewing the video should like it enough to want to visit your website as well. You can include a URL leading to the website at the end of the video.
One great way of making people interested in your product or service is the proof of your income. Videos are a great way of proving to the target audience that you are actually earning good amount of money while selling your products or services. You can do this with the help of videos that actually show people logging into your accounts and making purchases. This will leave no doubt in the mind of the viewer that your products and services are really popular. Although it is possible to fake proof of income with the help of modern technology, but videos are solid forms of proof that cannot be faked. Hence, using these videos will increase the trust that people have in your organization.
It is not at all difficult to incorporate videos into your marketing strategy. It is not even difficult to create engaging videos. If you are unable to create these videos yourself, you can hire professionals who will readily do the job for a reasonable fee. In fact, many SEO companies offer to create videos for their clients as part of their search engine optimization strategy. To sum it up in a sentence, if you want to take the ultra-modern approach to internet marketing then videos are indispensable.
If you would like to discuss web video development for your company please contact Net-Craft.com for a free consultation. If you would like to view our web video portfolio, please click here and then click on Video.