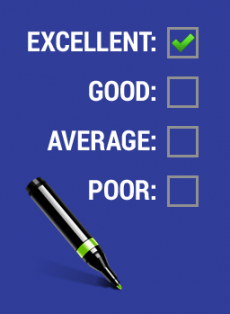 5 Great Ways to Generate User Reviews
Leveraging customer reviews is more important than ever before. Encouraging your customers to leave positive reviews about your business can benefit you in several ways: it will help you gain credibility with your target market, it will give potential customers more confidence when purchasing from you, and it will help you establish a better reputation. Below are five of the best ways to encourage your customers to leave reviews about your products or services so that you can empower potential customers to buy from you in the future.
#1. Ask Social Fans
Social referrals are very valuable to brands because it provides the opportunity for incredible reach. Your customers' friends and followers typically share similar interests and will be more likely to purchase from you if they receive a glowing recommendation from someone they know and trust. Encourage your fans to leave reviews, and you may even want to ask them to post their review on an online review site or ask if you can use their review on your website as a testimonial. You can also offer incentives for customers to leave a review or to refer a friend.
#2. Follow Up After the Sale
After your customer completes a sale, whether it be for a product or service, follow up with them after a sufficient amount of time has passed and ask them to leave a review. Determine how long to wait before sending a follow up message by evaluating how long a customer would need to test your product or service to evaluate its effectiveness. It can also be helpful to send a follow up email asking them to complete a survey about your products or services and/or to provide feedback on their experience.
#3. Offer Several Channels to Post Reviews
Whether you want your customers to leave reviews on your website or post a review on Facebook, Twitter, or Google, make sure to offer options so that your customers can choose the platform that they feel most comfortable with to post their review. You should also ensure that any online reviewing options are mobile and tablet friendly.
#4. Consider Instituting Trial Offers
If you are finding it difficult to solicit user reviews, you may want to consider offering your product on a trial basis so that people can test it out and review it. This is a good way to build up a base of reviews and to evaluate how your products/services are being received by your target customers.
#5. Get Active on Major Review Sites
Consumers have a wide variety of review sites to choose from when searching for reviews on a company or a product, so it is imperative to make sure that you have an active presence on sites like Yelp, Google Places, Angie's List, Merchant Circle, Yahoo, Amazon, etc. With these profiles in place, you can keep up with the reviews that your customers are leaving and respond to both positive and negative reviews more efficiently.