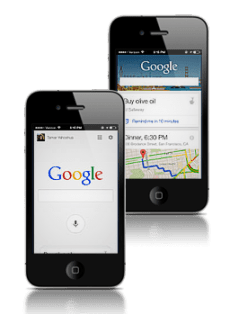 Google Announces New iOS Search App; Launches Reinvention of Mobile Search
Google Search celebrates its 15th year by introducing a redesign and new features for mobile users. And with input from over 700, 000 people, the new iOS search app revolutionizes the way we use mobile search. The mobile app promises faster and easier searching, as well as allowing users to set up cross platform search notifications.
Google Search mobile users will also notice changes in design with a simpler interface and difference in ad placement. They have also greatly improved the Knowledge Graph to answer harder questions. A voice initiated filter and compare search has also been added; users can simply speak what they want to search for and then by using the improved filter bar can easily change their search to something related. Search "grape seed oil" and you can use the filter tool to easily switch to a search for "olive oil". And if you want to compare the two you can simply ask Google to "compare grape seed oil to olive oil," to utilize their comparison tool.
The new and improved Google Search app for iOS is available in the App store as a free download. Google encourages users to continue to provide their feedback so that they can continuously update and improve Google Search to help make your life easier.
If you have any questions about the articles, please contact Net-Craft.com today.