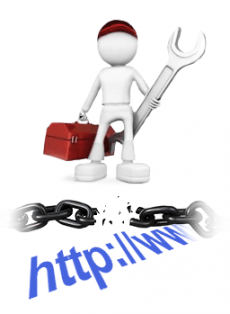 Three Ways to Keep Viewers on Your Site by Offering More Engagement
Simply having a website doesn't mean you are going to get more customers. A website has to offer value that will keep viewers on the page long enough to convert. When it comes to website conversions, the number one factor is engagement. If you want to get the most out of your website, you need to engage your visitors. Here are some ways to keep potential customers on your site longer.
1. Relevant and Quality Videos
In today's world, people want to consume information visually. It's great to have text on your website—and necessary from an SEO perspective—but giving your visitors a quality video experience will increase engagement exponentially. When you post videos on your site, you need to make sure they are relevant to your product or business. Your videos also need to tell a story or have some type of shareable value. Just having videos for the sake of having videos isn't going to accomplish much. Whenever you put a video on your site, make sure it has good production quality. Most importantly, make sure your video works and has a call to action at the end. You don't want your visitors to think, "Why did I just watch that?"
2. Easy Sharing Options
Another way to grow your web presence is through sharing. In order to get people to share your content, it has to be valuable. More importantly though, the information has to be easy to share. Don't expect your visitors to go out of their way to Tweet your content or post a link to your site on Facebook. Instead, you should give them share buttons that are obvious but not distracting. For longer articles, have share buttons that float down the page as your visitors scroll. When a visitor buys a product, give them the option to Tweet about it. The more sharing options you give, the more likely you are to get shares.
3. Give Opportunities for User Content
Content created directly by users is becoming more and more popular, and it's a great way to engage your audience. This goes way beyond allowing your visitors to comment on your blog post. Give your users the chance to post their own pictures with your product. Allow them the opportunity to participate in your website. Ultimately, make them feel like valued participants rather than just another statistic.
In today's fast-paced world, getting your visitors to stick around your website requires more work than ever. By giving them opportunities to engage with your site, you will increase your number of visits, decrease your bounce rate, and bring in more conversions.
Contact Net-Craft.com today for a free consultation and learn how we may be able to help increase the productivity of your web site.