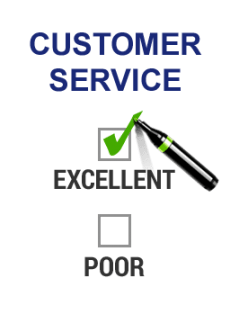 3 Effective Ways to Give Customers the Royal Treatment
Any successful business puts the customer first. With the e-commerce market expected to rapidly grow within the next few short years; it is important to keep your business situated as a knight at the round table per say by providing an exemplary experience for customers to ensure they feel valued and appreciated. By applying these 3 effective techniques, businesses can improve their customer service and provide a better overall customer experience.
Lay on the Royal Treatment
Any standard run of the mill brick and mortar company can help their customers obtain information, locate products and offer a smooth check out experience through hiring qualified, friendly in-store associates. There should be no difference in the e-commerce world. In many cases, websites contain confusing links, products and categories; a customer can easily get lost and require navigational help. By staffing digital associates to answer customer questions, man the live chat, etc., you can promote a better customer experience so that your customers feel supported. Options such as live chat, self-service, social media and even chat email can add an unparalleled level of support to your eCommerce business.
Be Extremely Accommodating
Knowing that technologies are capable of improving your service standpoint is only one branch on the tree. Being aware of the initial engagement will help you determine which services offered are valuable in helping your customers. By screening the usage of each offered informational tool, you can better manage customer engagement. You will be able to pinpoint how helpful that help button really is, if your FAQ button is informative enough, how frequently live chat is utilized and even how easy these tools are to locate on your site. While there may be many factors impacting these figures, the current e-commerce conversion rates are floating at 3% on a desktop computer versus the lonely 1 % for mobile devices.
Offer to Lend a Helping Hand
Being unable to locate the edit button for the shopping cart or feeling the FAQ answers weren't informative enough can leave customers frustrated. Having a live representative available to chat and problem solve can easily guide a customer away from frustration and back to filling up their shopping cart.
A Well Equipped Mobile Strategy is the Jewel in the Crown
With our world gravitating towards mobile, it is important to meet every need a customer has. People are becoming more and more reliant on their phones, it is imperative to offer responsive design for those consumers with the urge to purchase on the go.
Our team has a significant amount of experience developing mobile and responsive web sites. We would welcome the opportunity to review your current mobile website and mobile marketing strategy with you. Please click here to contact-us for a free no-obligation consultation with one of our technology professionals.