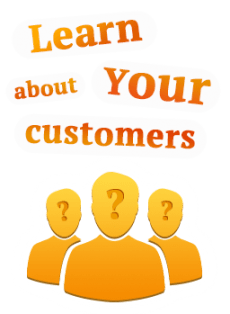 How to Improve Your Website's Results through Personalization
Personalization is an important element to your website, as it can make a significant difference in how customers perceive your company. By providing all of the tools and resources your customers need to make a buying decision and incorporating some personalization, your customers will feel more comfortable and confident buying from your company.
Learn More about Your Customers
The first step to adding personalization to your website is to get to know your customers. Even if you have some insight into how your customers think – their needs, pain points, lifestyle, etc. – fortify your knowledge of your ideal customer by answering essential questions about your customers. Let the following questions be your guide, and add to these as you see fit.
Who are your website visitors?
Where do they come from?
What type of person are they?
What type of person do they feel comfortable purchasing from?
What influences them in the buying process?
Understand Your Company's Personas and How to Leverage Them
Create personas around your customers and design them to provide an optimal user experience. Since many people will already be 2/3rds of the way through the buying process before they ever speak to a vendor, your content must provide a compelling reason to the prospect to keep them engaged. By developing company personas that deliver the information that your prospects need to choose your company, you will be able to convert more customers and develop an optimal virtual experience.
Bring More Personalization to Your Content
Make sure that your content speaks to your target customer – whether that is by industry, by region, etc. Choose which elements are most important and draw the reader in with more specific content. Generalized content can still make an impact, but it doesn't draw the reader in the same way that the same content with more personalization would. Aim to incorporate elements that will inspire and intrigue your customers.
If you would like to speak to one of our team members about improvements to your web site, please contact Net-Craft.com for a free consultation.