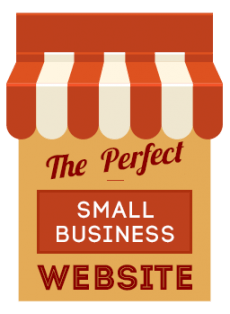 How to Create a Beautiful Website for a Small Business
The website you decide to create for your business is an incredibly important element when it comes to your digital marketing. Whether your business is a dog walking company or a gift basket business, you must have a well thought out website in order to have a great online presence. Larger companies have the capability to hire on big shot designers to create their site, for the smaller businesses this type of design help isn't as easily accessible. Learn how to create a beautiful website for your small business with these practices.
Simplicity
Simplicity is the key to a great website design. Less, is, in fact, more. There are a few ways to incorporate simplistic design concepts when building your small business website. Keep a clean color palate to allow your website to have a welcoming feel. Too many colors can make a website feel overwhelming and confusing. Coordinate an easy to read text color with the chosen background color to allow legibility. As far as fonts go, stray from overly curly or scripted texts. A basic font is always best. Separate your wording groups with boldness and headings to let readers easily know paragraph breaks. Also, you can include some whitespace to break up the text on the page to allow for the site to remain uncrowded.
Break It Up
When a website is full of text and only text, it can be overwhelming to navigate and it's pleasing to the eye. You may have a product or service that requires substantial text, break up the text with visual aids, bullets and keep your paragraphs short and to the point. Visual aids will give reader's eyes a rest from reading while refocusing on inviting colors. Bullets and headings will give readers the option to find their point of interest and read what they choose and skim along. Keeping the paragraphs to a minimum will allow readers to absorb information quickly while allowing your page to not be overcrowded.
Call-To-Action and Navigation
Allow users to navigate easily with an easy to find call-to-action. Examples would be: Book Now!, Buy Now, Add To Cart, Enter Here, etc. You are more likely to have higher conversions when users can easily find your call-to-action. Experiment with the placement of your call-to-action on your page to see what promotes the best conversions. Keep your site well-organized and easy to navigate. Have tabs displayed clearly so visitors can easily get the information they are looking for.
Overall Design Concept
It is in your best interest to make your page mobile friendly. As the world is evolving, mobile devices are the choice form for browsing. Your website should function well and be appealing on all devices. To ensure your site is clear and easy to use on mobile, keep the text large while keeping the theme of a single column for easy scrolling. Allow your call-to-action buttons to be well-defined for tapping and include pleasant visuals.
With well-written copy and an appealing color scheme, your small business website will represent your brand well while providing your visitors with a pleasant and informative experience.
If you would like to learn more about designing a new web site or redesigning an existing web site, please contact Net-Craft.com today.