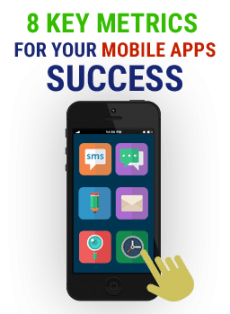 Important Mobile App Performance Metrics
As with your web site, there are important metrics you should be tracking for your mobile app. Eight of the most significant app statistics are listed below:
Users
The number of people who use your app.
Sessions
The time period that a user actively uses your app, counted from app open to app close.
Session Interval
The amount of time between a user's first and second session with your app.
Time in App
How long a user spends in your app across a given period of time.
Acquisition
The number of users who downloaded and installed your app from a certain source such as search engine, facebook app ad, etc..
Life Time Value
How much each app user is worth across their lifetime.
Retention
The percentage of users who return to your app after their first visit.
Screen Flow
The visualization of the typical path a user takes within your app, making sure to track exists by screen, traffic paths between screens, etc..
If you would like to learn how to locate these important mobile app metrics, please contact Net-Craft.com today.