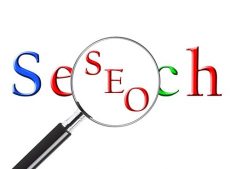 Will Google's 2017 Changes Affect Your Website Search Ranking?
Whenever Google changes something, it affects your web site. Google is the go-to search engine and has even become part of the general lexicon. How many times have you heard someone say "Just Google it"? Plenty of times, right? So naturally, if Google changes something, you had better sit up and take notice.
Each year Google makes changes to its search engine algorithm and when it does, what you optimized for last year may not work for your website this year. Some things remain the same; stale content is out, bad links (or spam links) are out, and mobile website development is very in. Here is a list of what's new:
Real-Time Penguin
Penguin is a Google tool designed to search out websites that use spam links or links that don't work in an attempt to fool search engines. Once Penguin finds such a site, the site would effectively be blacklisted until the links are corrected or removed. Unfortunately, it took a long time to get reinstated, even if you corrected it immediately, because you had to wait for the next update. Now, Penguin is real time and additionally, it doesn't block the whole site anymore, just the offending page on the site. As an added bonus, you won't have to wait for the next update to be reinstated.
Google, Pop-Ups and Interstitials, Oh My
Everyone wants in on mobile browsing and Google is no exception. Their programmers are working tirelessly to keep up with the trends in the real world. Google wants the mobile experience to be excellent and that means quick loading pages and it is taking a look at mobile ads.
Yes, of course you will still be able to advertise, but it is the presentation of the ad that has Google up in arms. Why does Google care about the ads? Well, here's the thing. Google prides itself on delivering the user, the search engine results they are asking for and also ensuring that the sites it recommends are worth visiting – hence a ranking. Google thinks it makes them look bad when a user clicks on a Google search result that matches the criteria the user requested, only to have an ad pop-up that obscures the site and irritates the user.
So What's the Change?
Google has decided to go to war on ads; pop-up and interstitial ads. There is a criterion for Google to take notice. If a pop-up ad covers the main content, either right after clicking the search link or while surfing that linked page, you will find it will lower your organic search engine ranking. If the site displays a standalone interstitial that has to be dismissed before the user can retrieve the content, your rank also can go down. If your layout has an above-the-fold page looking like a standalone interstitial when in reality, the original content is under the fold, you can lose your ranking as well. Now is the time to fix these items so you aren't caught up scrambling next year.
If you would like to speak to one of our search engine experts about how the new Google update may affect your web site's local search or organic search engine ranking, please contact us today.