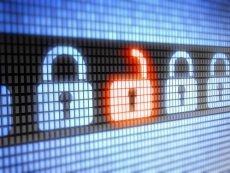 As a New Year Approaches it is a Good Time to Schedule a Website Security Check
Happy Holidays & Best Wishes for the New Year!
The team at Net-Craft and Sharkfuel.com would like to take this opportunity to wish you and your family a beautiful holiday season and a new year of peace and happiness.
Whether you are a small business owner or run a major corporation, if you engage in e-commerce you know how important it is to have a site that your customers can trust. We've all seen what happens when a site is hacked and the customers' sensitive information has been compromised. It takes a long time for a business to regain the trust their customers lost in them.
But you don't have to get your site hacked to have your customers worry about purchasing something on your website or submitting personal information. This is where the difference between your address beginning with HTTP as opposed to HTTPS comes in. An address with only the HTTP in the header is not secure.
Security Is Important
Your customer's security is important to you. You want a site that you can be proud of. But you don't want to institute something that may slow your site down or make it non-responsive. You also don't want to confuse your customers. How complicated is HTTPS?
It isn't complicated at all, as a matter of fact, it will be relatively transparent to you. It is all done at the server level – you and your customers have to do nothing. Well, you at least have to let your web designer know this is the direction you want to take and they will take it from there. You will know your customer's data is secure and they will be none the wiser, until 2017.
Don't Get Caught Unprepared
Cyber security is a hot topic these days and with good reason. There are people out on the web that spend their time doing nothing but taking other people's information and making money doing it. Many companies are moving to HTTPS for this reason, but so are the companies that bring the web to you, like Google.
In 2017, Google announced it will phase in a new feature for Google Chrome. It will start marking non-secure (non HTTPS) websites that collect credit card information as non-secure. That's right. When your customer enters their password to your site or tries to buy something, they will be notified that the site is not secure. This is not a good look for your business.
Now is the time to look into changing your site so when the time comes, your site will not get the red triangle warning that says non-secure. Get the edge on your competition and get your site ready now.
If you would like to speak to one of our consultants about a website security check, please contact-us today.