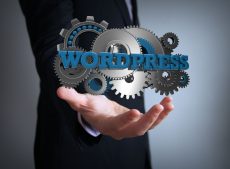 WordPress Mistakes Small Businesses Often Make that Can Doom their Site
WordPress is one of the easiest content management systems out there, and the fact that it's free to use makes it all the more attractive. Everyone from beginners to expert web developers make use of WordPress to create websites, blogs, eCommerce sites, and more. But while it's fairly easy to learn how to make WordPress sites, there are also some pretty common mistakes people make. Some of these mistakes are harmless, but some of them can doom your website.
Not Changing the Default Admin Login
Every WordPress site has a default login name: Admin. This login has full administrative power over the site, which means anyone who logs in as the Admin can do basically anything they want. While most people know to create strong passwords, few think about actually changing the Admin login and deleting this default username. Hackers often use brute force methods that continually try to log in as the Admin by trying thousands of different character combinations for the password. Creating your own administrator account and deleting the default Admin will protect you from this common attack.
Not Doing Updates
WordPress is regularly updated, and when an update is rolled out, you'll be asked to install it. If you forget to do this or keep putting it off, you're leaving your site open to hackers. Older versions of WordPress may have had security vulnerabilities that newer versions have patched. Plugins also need to be updated for the same reason. When a new update comes out, make sure you install it right away to keep your site as safe as possible. If you're worried about a security update causing issues with your site, make a backup before you update.
Doing Updates to Your Live Site
If you're making a few small changes or fixing a couple of little errors, updating your live site is fine. If you're going to test new plugins or make major changes, though, you're better off using a staging environment. You'll find that most website hosts allow you to clone your entire website into one of these environments. Here, you can test different plugins, themes, and widgets without worrying that your visitors are seeing anything odd.
Using Too Many Plugins
While plugins can do a lot for you, you do need to pay attention to how many you have installed. The more plugins on your site, the longer it can take to load. Some plugins may also come into conflict with each other, causing performance issues or outright crashes. A good rule of thumb is to only install plugins that are necessary. Also, always make sure the plugins you're using have been tested by the community and are fully compatible with your current version of WordPress.
Ignoring Mobile development
Google now takes mobile-friendliness into account when ranking websites. If your site isn't responsive, you're simply not going to rank that high in search results. Most WordPress themes are now responsive, but some older ones may not be. Make certain your site displays correctly on mobile devices.
Links that Are Not SEO-Friendly
When WordPress creates a link to another post or page on your site, by default it simply assigns a number to the page or post. That's not at all SEO-friendly. Make sure you go into your settings and change how links are created to an option that is more SEO friendly. You can even create your own URLs by hand if you want specific words or terms in the link.
These are just six of the mistakes many people make when creating a WordPress site. As long as you avoid them, you'll be ahead of many other people out there and your site will stand out.
If you would like to speak to a Net-Craft.com representative about WordPress web site development and maintenance, please contact-us today.