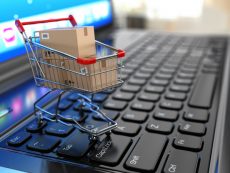 Five Secrets Online Retailers Use for Successful Black Friday Campaigns
As of right now, Amazon corners the market with 43% of U.S. retail sales, but that does not discount many Black Friday and Cyber Monday campaigns by other successful online retailers. There are many campaigns for these shopping days that have proven to be incredibly successful. So, what is the secret behind these campaigns? Let's take a peek to see what commonalities we can find.
These Campaigns Begin Early
If you want a successful eCommerce campaign for this year's Black Friday or Cyber Monday, you want to get the interest of your audience early. People understand that you are going to offer some type of discount on something. If you want them to turn to you during those sale hours, tell them what type of discounts to expect. Start your sales on Thursday, or begin some of your Cyber Monday promotions over the weekend. People begin looking up deals to expect on Black Friday beginning in October. Make sure your campaign is set up to start leaving breadcrumbs early enough to help build up the excitement that you want from your customers.
Make Sure to Include What Your Audience Really Wants
There is nothing like putting out a big sale and having people running over to see what it is, only to have them turn back because nothing they want is on sale. Do not think of this sale opportunity as a way to get rid of stuff that wasn't selling anyway. Instead, offer what your customers have been hoping for all year long, but have waited to get until they could get it at the best price. Customers want good deals on stuff they need, not just whatever is filling your backroom and taking up space. Take your most popular products and discount them if you want to really get people interested in shopping with you during Black Friday and Cyber Monday. Then, add in a handful of the other products that could complement your top sellers, and see how successful your sales become.
Set Up Your Promotions to Encourage Larger Checkouts
If you really want consumers to turn to you during the sales of Black Friday and Cyber Monday, then set up your promotions to encourage people to buy more during these sales. For example, if you spend $100 or more and get 10% off, that's a nice deal. However, if you change it to where your consumers get 20% off of purchases of $250 or more, this encourages them to add more to their cart so they get the larger savings.
What you want to do is make your customers feel as though you are giving them the best value for their dollar. Make them feel as though you are discounting their favorite items more, just for them. It makes them feel special, and that makes them feel good about spending more. The most successful Black Friday and Cyber Monday campaigns combine both of these, giving as much back to their customers as possible.
Make Consumers Feel the Urgency
If you want your customers to feel as though they need to buy something from you quickly, then you need to create some sense of urgency. The best way to do that is by making them feel like if they do not buy something right now, they are going to miss out on one heck of a deal! There is a bit of urgency automatically with the sale being set up for Black Friday or Cyber Monday anyway, but you can add to it. Consider setting timetables for your sales, increasing their need to buy something right away.
Send Emails of Interest to Your Email List
Of course, each of your customers will get plenty of Black Friday discount emails. However, that doesn't mean that you cannot do something to stand out. In 2016, approximately twice as many people responded to online sales that came from paid searches compared to emails. However, that was still nearly 20% of online sales that stemmed back to discounts provided to them by email. If you want your customers to respond, give them something important in those emails to respond to. Pick specific discounts for your best customers. Show them that you have something to offer them, and they will be much more likely to purchase something from you during those tenuous hours over those who get no correspondence from you.
If you take the time to set up a campaign that builds up consumer excitement, they are much more likely to see what you have to offer that day, than if you do not have that caveat. Talk to them, and show them that they would be wise to come check you out. Use the people who already have an interest in you to help pass along the message of what you must provide.
Food for Thought
Above all else, make sure that you realize there really is no secret to this time of year. All you have to do is plan things out in advance, and think about what is going to provide your customers with the most value. There is no magic spell to use. It is simply planning, eCommerce tracking and creating a user experience that will provide you with the best results
If you would like to kick start your online advertising campaign for Black Friday and/or Cyber Monday, please contact Net-Craft.com today.