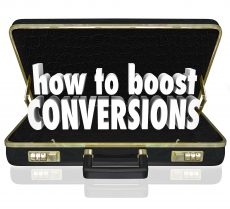 Tips to Retain and Drive Your Customer to Be Loyal to Your Company
As an online company owner, you know that there are times when you consider running a sale or discount option for your clients. Other times you may wonder if it's worth the trouble you have to go through and what impact it really has. Whether you're just starting out or you have been in business for a while, there are some ways discounts can help you to not only draw in new clients but retain loyal customers to your company.
The secret to making discounts and customer loyalty cards work for you is knowing how to stage them and what exactly to offer. Gaining insight on when to offer discounts or sales, what exactly should be offered, and how to advertise them will mean the difference in them working for you or them falling flat. Here are a few tips to help you know how to run discounts on your site, what benefits are out there, and what downsides you may run into.
Who Should Offer Discounts?
Take a look at your brand image and what you portray to the public. Are you a higher end fashion boutique or do you offer reasonably priced products to your clients? Determining this will allow you to choose to run a discount or a customer loyalty program. Discounts can be great to draw in new clients but when you're a higher-end business, customer loyalty is the way to go. That will help your current clients remain loyal and reward them for doing so.
What Type of Discounts is Available?
There are many options available for you to consider for your online business. You can run with a dollar discount such as $5 off your purchase of $50 or more. There are free shipping or free gift options as well. When your client reaches a certain amount, you can pay for their shipping or send an additional little token in their package to show your appreciation. There's also the option to do a certain percentage off of either particular items in your store or off everything they purchase.
When is the Best Time to Run These Deals?
You are again faced with multiple options when it comes to running a program or discount at your business. Options include:
New Product or Business Launch – Whether you're starting an entirely new business or have a brand-new product coming to the market, a discount at the beginning is a great way to draw in clients.
Seasonal Offers – Holidays and seasonal time periods are a great place to offer discounts or loyalty benefits. Days such as Black Friday, Labor Day, and around Christmas time are prime seasons for people to shop and look for the best deal out there.
Email Offers – Reward people for signing up for email updates or newsletters by offering a discount or coupon code for those particular items. They are just for those who are in your registry for emails and they will be appreciative of the special discount.
Weekly or Monthly – You can choose to feature a product or service and a discount along with it each month or on a weekly basis. This can help you to drive your profit goals on certain items by featuring them and offering a discount just for that item.
Ways to Offer Discounts
There are many different ways you can offer discounts and the types will vary as well. Here are just a few of the options you can utilize to reward your clients:
Social Media – Use the power of your social media accounts to draw in customers as well. You can offer a discount program for so many likes or sharing your post etc.
Don't Forget Referrals – This is the heartbeat of your business. Word of mouth is still the fastest way of advertising throughout the client base that needs your products or services. Social media has made the word of mouth philosophy even faster. Offer discounts for those who refer others to your business.
First Time Shopper – Offering a discount for those first-time shoppers is a great way to create closed sales instead of just browsers on your site.
Know the Pros and Cons
There are many benefits to using these types of discounts. They are also easy to implement when you use a program such as Shopify or other apps similar. You can easily track your sales and results in the Shopify app to see how your programs are working. It will not only help you increase your conversion rate of browsers to clients, it will also help you to increase the acquisition of customers. You can also retain your clients easier as well.
Do be aware that while discounts and sales are great, they can have some downsides as well. This can sometimes reduce the average order size that your clients may normally have. It can also lend damage to your brand if you're not using these discounts wisely. If you offer sales on a routine basis, it can lead to the clients waiting until the next sale is up to actually purchase from you.
Sales and discounts can also damage your profit margins. Be sure that you are using these items wisely and to your advantage instead of to your downfall. Research all your options and weigh out the pros and cons of each type of discount offering available before settling on your program. Remember, you can always change things up and your loyal customers will remain loyal.
If you would like to speak to one of our specialists about our internet marketing services, please contact Net-Craft.com today.