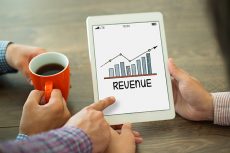 10 Unique Ways to Increase Revenue and Customer Loyalty with Coupons, Special Deals, and Discounts
As an online merchant, you will eventually reach a point where you must consider using coupons, deals or discounts onyour site. Such offers can be enticing to consumers, helping you to increase revenues as well as build customer loyalty. But what kind of discounts should you offer? And how much should the discounts be worth?
Discounts, deals, andcoupons can be a wonderful way to drive customer loyaltyif used correctly. If you do not take great consideration ofwhat types of deals you will offer, you can end up damaging your brand or losing profits.
Below are a few examples of deals, coupons, anddiscounts you can use to your advantage via an online store. Learning more about such options can help you to increase customer loyalty as well as see conversions, using each option the correct way to maximize profits.
Discounts on a Weekly/Monthly Basis
This type of offer is a traditional sales tactic used to drive conversions. Consider what types of weekly and monthly offers you can provide, that will help to increase overall revenues. Weekly sales and coupon codes can be provided on products and services along with promo codes that are ongoing.
Remember the Holidays
The holiday season, especially Black Friday, are perfect time frames to offer deals. The entire year is filled with holidays that you can take advantage of. Be sure to create relevant discounts and offers that your customers will take advantage of.
Offers on Abandoned Carts
More than half of online shoppers today will abandon their carts. Consider creating an abandoned cart email that will bring consumers back to purchase what they originally intended.
Social Media Incentives
Who doesn't use social media these days? Give your visitors and customers an incentive by offering deals via social media. Provide an incentive for sharing your store, liking posts, etc. It's free advertising that can certainly drive customer traffic to your online store.
Referrals
Consumers are more likely to visit an online store if they are recommended to by a friend or family member. Provide referral options so that your customers will spread the word about your business.
Social Networking Offers
Use every social network to your advantage. Twitter, Facebook, Instagram, etc. can all be used to build a client base. Offer social network specific offers to bring in customers via all platforms!
Reward Loyal Customers
Providing a rewarding experience to a loyal customer not only maintains your client base but also helps to spread the news of your business. When a loyal customer is rewarded with a special offer, coupon code, etc., they are more likely to shop and more likely to talk to others about your business. It's a win/win situation!
Last Chance Offer
Sometimes, to gain a customer, it takes a last chance offeror exit intent. A pop up as a visitor is leaving your site can help to secure a sale. Present this as a final offer to the consumer before they leave.
Offers for Influencers
Remember to utilize influential people within your business. Popular bloggers and even celebrities can be beneficial in bringing awareness as well as customers to your brand.
Loyalty Program Incentives
Create a customer loyalty program for your business and reward customers with bonus incentives. Such programs can bring about more spending per customer as well as more traffic due to word of mouth.
If you would like to speak to a Net-Craft representative about how your web site can increase conversions by integrating offers like these, please contact-us today.