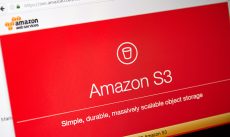 The Benefits of Application Hosting with Amazon Web Services (AWS)
Amazon Web Services (AWS) is a secure web services platform that runs in the cloud. AWS offers scalable computing power, vast data storage, rich content delivery and much more to help businesses ramp up. There are millions of clients using the AWS platform to deliver robust mobile and web applications as well as simple to complex eCommerce systems. Take a look at the below to examine more benefits AWS has to offer.
Make AWS Work for You
Users have the ability to program the application any way they want to by selecting the language, operating system, and any other service they may need to make the application work for them. AWS will load the recommended software needed for your particular program, so it can work successfully. By allowing this process, it will not only save programs for you to build onto, but it will update old applications if needed to make the application work properly.
The Platform is Secure at all Times
Customers will feel secure knowing that AWS Cloud makes the securityof data its number one priority. They use an end to end approach to their infrastructure on a physical, operational, and software side. Sometimes data can get lost, but there's no need to worry. There is data recovery availableso that you can recover your data safely and securely. Also, when ISVs, vendors, and other providers use the platform to host your mobile app, they can do so easily and safely no matter if you'll be using an old or new application.
Available on Your Terms
AWS will not hassle you to sign a long-termcontract or commit to the application for an extended period of time. It's all up to you on how much you want to pay. You will only pay for storage, resources, and power to compute. You can compare prices with other hosting application companies, but AWS is your best bet. When you sign up for hosting, you will be put in a free tier where you will get five gigabytes of storage for Amazon S3 for instance. Once your year is up, you will be charged the rate for standard storage.
Global Infrastructure That You Can Rely On
AWS has the largest global infrastructure in the world with 19 geographical regions and 57 availability zones with the possibility of adding more zone and regions in the near future. By having a global infrastructure, customers can design and operate their applications without any problems. If a customer needs to replicate their data to another region, they can do so easily since there are a number of geographic regions for the customer to choose from.
Scalable Applications
The application is one that customers can change in size if they need it to. The application will continue to perform at a high quality at any size. Since Amazon's infrastructure is so huge, you will be able to store your resources and compute on your own time. When you're ready to access your application, you can expect it will be on a secure site.
Access to More Data
Data can be storedin large amounts without having to move one application to another. AWS uses data lakes and analytics to store and analyze all of the data. Data lakes stores data in a secure and reliable place, whereas analytics uses special analytical tools to analyze the data. While this process is going on, everything is done on the premise and in real time.
If you would like to speak to a Net-Craft.com representative about how AWS can help with your application hosting and storage needs, please contact-us today for a free estimate.