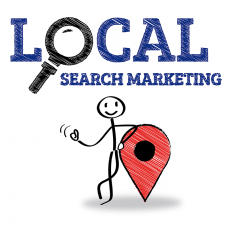 16 Statistics That Prove the Importance of Local SEO
When you are searching for a local business that will sell you the book your friend recommended, fix your favorite pair of slacks, or bake an alien-themed cake for your child's birthday – how do you find them?
Of course, you do a little online research on your favorite search engine.
Your customers do the same. When they are searching for a service or product similar to what your business sells, they are going to go online to locate it.
Do you know that 88 percent of consumers that do a local search on their cellphone call or visit a store within 24-hours? In fact, close to 46 percent of all Google searches are looking for local information.
A key to driving more potential customers to your store is a strong local SEO strategy. This is true whether you have one store or one hundred. Consider these sixteen local SEO facts and see why using SEO could help your business.
If you would like to speak to us about our location based search engine optimization services, please contact us today.