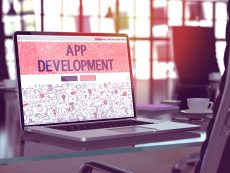 The Ultimate Guide to Custom Mobile App Development: Building Successful Apps in 2019
Creating successful apps in 2019 can be a challenge. The market simply isn't the same as it once was. It wasn't that long ago that a company with an app was several steps ahead of competitors because many hadn't invested the time or money on custom mobile app development. Today, however, that is not the case. Many businesses have custom apps, so you must do more than simply toss one together. Here are some tips for building a successful app in 2019 amid the ocean of competition.
Have a Plan
While most business owners believe their new business will be a huge success because of their amazing idea or product, the truth is that it takes much more than that. You have to have an outstanding marketing strategy to get the word out about your great services and products. Otherwise, no matter how amazing your idea is, no one will ever hear of it. There are so many apps available today that you have to take the time to plan out what your app will do, why people will want to download it, and how you'll get your app in front of new users. You've got to have a marketing plan that will make you stand out.
Listen to Feedback
Once your app has been released, it's not finished. The companies with the most successful apps have listened to user feedback and adjusted their app as needed. They're always looking at what customers say and adding the features they want. In fact, you want to get your app in the hands of a test group before it ever even hits the app stores. This test group can provide key insight into what works and what doesn't so that when you do release your app, you've already dealt with many of the issues that would drive users away.
Focus on Security
One of the key aspects any company specializing in mobile app development in Arizona will focus on is security. Your data has to be as secure as you can possibly make it, especially if it will include a user's personal information, credit card number, or health information. Any breach that results in data being stolen can lead to major losses. In fact, businesses have been forced to shut down over security breaches in the past. Even if you believe your app is completely secure, have it tested a few more times by cyber-terrorist experts. You may be surprised at how often they can find a way in.
These are just a few tips for creating a successful app in 2019. By carefully planning out your approach, getting feedback, and making sure your app is secure, you'll be able to jump ahead of your competition.