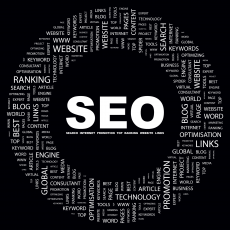 What is an SEO company & How Does It Work?
You've likely heard the term "SEO" a lot when it comes to website design and operating an online store. But what exactly is SEO, and what can a Scottsdale SEO company actually do for you? SEO stands for Search Engine Optimization, and it's basically the way you get a search engine such as Google or Bing to find your website and rank it highly on its list of search results for a given query. Actually, incorporating good SEO into your website is a little more challenging than it might sound, and that's when you want an expert on your side.
What an SEO Company Does
An SEO company doesn't necessarily do website design, although some of them to offer this service in addition to their SEO work. Instead, they look at your existing website and evaluate its content and metadata to determine if you're using the right keywords to attract search engines and rank highly in the right searches. They will come up with a list of relevant keywords, integrate those keywords into your website, and then measure the results.
If the results are good, they may not make many more changes. However, if the results aren't what you wanted, they will rework the keywords and measure them again in another month or so. This may continue for a year or more as keywords are slightly tweaked to bring in more visitors to your website.
How SEO Companies Can Benefit You
One of the main reasons to work with a Scottsdale SEO expert is that they know what searches you want to rank in. In the early days of the internet, website owners tried to get their site to rank in as many searches as possible. This led to a technique known as keyword stuffing. Today, that's no longer a viable SEO method, so you need to have a good idea of what searches you should be in. If you have a florist shop, it's not going to help you to show up in a search for athletic gear.
By working with a Scottsdale SEO company, you can grow your online traffic and sales. These experts can perform both business and website evaluations, helping you improve your online presence and improve sales. They can work with you to develop realistic SEO goals, implement a strategy to achieve those goals, and provide you with tools to measure your SEO returns. Overall, any business that's going to be online should work with one of these experts to ensure they're getting the traffic needed to be a success.