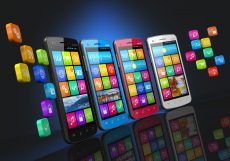 4 Reasons Why UX/UI Design Research is Crucial to Mobile App Development
If you have a business, you probably already know that people accessing businesses and purchasing products using their phones and tablets are increasing. Mobile purchases are on the rise and if your business enjoys, or would like to enjoy, a mobile app, you should understand two things that are crucial to the success of that mobile app. You must consider UX and UI in your mobile app development in Phoenix. Both are important to a successful mobile app. But what are UX and UI and why are they so important?
UX and UI
UX stands for user experience and UI refers to the user interface. Okay, so what is the difference? The user experience refers to what experience your mobile app gives to the user. For example, how easy is it to check out when making a purchase? Can you find the product they are looking for? Does the picture of the product give them enough information to clinch the sale; can you tell the size from the picture?
In other words, a UX designer puts themselves in the shoes of the user when they are designing your app. They look at it from a technical perspective, but only to the extent that the technical methodology can achieve the user experience your customers need. UX is related to how it feels. Will they call their friends and brag about how great the site is, that they quickly and easily found exactly what they wanted and when it arrived it was just what they thought it would be? That is what a UX designer hopes to achieve.
UI, on the other hand, refers to how the mobile app works. Does it use buttons, icons or links? What colors does it use? How much contrast is there? How easy is it to get from one place to another? How easy is it to figure out how to use the app? We have all had a great looking app, but couldn't figure out how to use them to save our lives. Good looks are no good if you need a help button to get to the next pretty screen.
Hopefully, you can now see the way UX and UI fit together. They are like the hand and the glove. You could look at UX as your face; the structure, eye color, nose shape. Then look at UI as your face with makeup on; foundation, blush, eye shadow, liner. The way they're blended is the total picture and UX/UI is the same. We do mobile app development in Phoenix and use UX/UI so you have a mobile app that is clear, well-blended, and easy to use.
If you are interested in having a mobile app developed, please contact-us today for a free consultation.