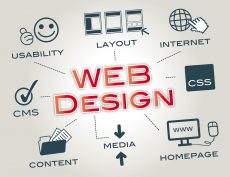 Why Professional Web Design Is Important for Your Business
If you have a business, you most likely also have a website. Depending on your type of business will dictate the type of website you have. Not all businesses do eCommerce so they would not have a need for shopping carts and PayPal buttons. Some businesses are a service rather than a product. Service businesses will be more text-driven, where businesses that sell a product will be more picture-driven. You would want a catalog of your products online even if you don't sell them online. Even if you only have a sampling of your product, you still want some pictures.
The next question you would have related to your website is the demographics of your clientele. Are they more likely to look you up online from a laptop at home? Will they be on the run and using their phone? Will they be using a tablet? Your website has to be optimized for each of these scenarios if each is possible. If you don't have a responsive web-design that adapts automatically to the device that is accessing it, you will quickly lose potential customers.
What Will a Professional Do for Me?
Web design in Scottsdale, Az is important because it is a destination for many types of people. Since the source of income and employment is tourism, you will have to keep that in mind. This is one reason that Web-design in Scottsdale, Az should be handled by professionals. When you design your website, you want it to reflect your business. If you have a brick-and-mortar store that is kid-friendly you want your website to reflect that. The colors would help. Then the way it is laid out will reflect your business as well.
Do you have a customer service desk? If so, then your website should as well. You should have clear signs on your website to make it easy to find your way around. Of course, if you have a professional design your site, you are more likely to have more on the landing page that will easily lead the user to what they want. A professional web designer will be able to accomplish this without clutter. Experience is one of the things you buy when you use a professional web designer. It is another one of the advantages of a professional web designer. Unless you have some training and have kept up with the changes in technology and languages, creating and maintaining your own website will become almost a full-time job for you, in addition to the full-time job that your business already is. We are experienced in designing websites in Scottsdale and would love the opportunity to help you with yours.
If you have a web design project you would like to discuss, please contact Net-Craft.com today.