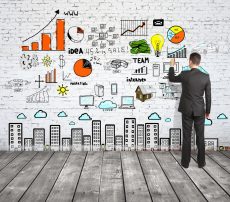 Net-Craft | Professional apps, websites and internet marketing
The internet has become a necessity over the last few decades, it connects people together, provides content for billions around the world to enjoy, and it allows businesses to reach to far more people than ever. Websites and in recent years–mobile apps have become an integral part of businesses that want to reach a wide range of audiences.
Net-Craft is a web development company based in Phoenix that specializes in professional websites, mobile applications, and internet marketing. Our team is made up of skilled experts that do the lifting in developing, animation, sound design and more so that you can focus on what you do best; managing your business!
Our Wide Range of Services
Our Phoenix web design company understands that the web is far more than simple web pages with text. Today's technology allows the web to be extremely functional while being able to be taken anywhere. Our focus is to provide a range of web development services that create websites and apps that can stand up to even the largest of corporations.
We offer a wide range of options when it comes to website creation. Not only do we create gorgeous websites that are a joy to navigate, but we also offer the service of video creation and animation. Data shows that video introductions that clearly explain your business in a fun way move in more traffic. We help many businesses build the online presence that people expect in this day and age. There is a big chance you have visited one of the websites built by our team!
Even after your website is created, it will still require some upkeep. We do maintenance that every website will need at some point so that you can keep the peace of mind knowing that your website will remain its best.
Mobile App Development
Instead of a website, maybe your vision is more appropriate in the form of a mobile application. We develop apps for both Android and iOS devices that will showcase your business to its full potential in mobile form. Mobile apps have a similar, but different flow to them from their website cousins, our team will build an app that is intuitive and pleasing to look at. You can also be sure knowing that they will come out bug-free.
Internet marketing
Part of a successful business is getting your name out there. We have a team specifically for internet marketing that can help to get your site the traffic it deserves.
Click here to contact-us and get a free estimate!