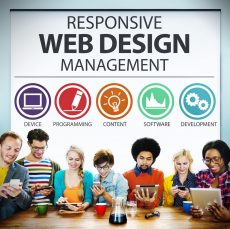 Affordable Web Design Is Here
A website is a powerful tool in the day and age of communication. Whether you require a website for selling items and services, providing written content, or anything in between, maintaining a website that is both professional and functional is important.
Getting a website up and running does not mean you need to know a programming language or spend a fortune, at Net-Craft.com we believe that powerful websites should be accessible to more people and thus have created a company that specializes in high quality and affordable responsive web design based in Scottsdale, Phoenix, Arizona that does not sacrifice on the features you would expect.
What We Offer
Net-Craft.com is a service that takes the hard parts out of creating a website and delivers websites crafted by our team of hand-picked experts. We offer a wide array of features and design elements to help businesses grow and provide an excellent user experience for the users coming to your site. One aspect we heavily focus on is what we like to call responsive web design. Mobile devices have grown in popularity by an exceptional margin in the last decade and make up a major chunk of internet usage.
These days, having a website that works well on touch devices makes all the difference in getting people to engage with your business. What works brilliantly on a desktop does not necessarily translate to mobile devices and thus, building a website that can easily adapt to mobile screens is crucial.
Along with building websites that are easy to navigate on any device, we provide a wide range of powerful tools that are used by the largest sites on the internet such as: eCommerce integration, user file uploading, HTML5 enhancements and so much more.
How To Get Started
First, have a look at all the features we can offer pertaining to affordable web design. https://www.net-craft.com/services/web-design/
Next, if you are interested in getting started, fill out the form at the bottom of the page to get a quote; getting started is easy! From there, you will need to provide details of what you are seeking for your website. We offer additional services on top of web design such as videos & animation, graphic design, and maintenance. Your overall rates will be determined by the complexity of the project. Whether you are seeking a simple website or an extravagant one, we got you covered. Professional, affordable web design in Phoenix is here. Begin your journey today!
If you would like to learn more about our affordable web design services, please contact-us today.