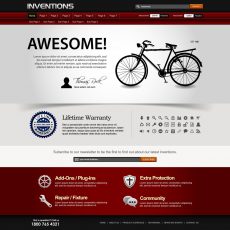 Effective Strategies To Make Your Website Stand Out
There are a lot of opportunities online that are up for early grabs. The online world is fierce, and you have no time to waste before your potential customer chooses between the various options available between you and your competition. If you want your website to stand out among the thousands of websites already in existence then you need to get in touch with a quality Scottsdale website design services company so you can get a website that has visitors hooked from the moment they land on your site. Let us take a look at some smart strategies you could ask your web design company to incorporate.
Mobile Friendly
From the minute a person wakes up to the time their head hits the pillow, most of their time is spent on their smartphone. Having a website that is not mobile friendly means losing out on the opportunity of targeting at least 80% of your potential customers, if not more.
Good Quality Content
The content on your website plays a pivotal role in determining whether or not a visitor would convert into a customer. Always ensure that all content on your website is well researched and error free.
You also need to design the website in such a way that a lot of content is not placed on the homepage, but it still has sufficient information to keep a visitor invested in the site. With the help of the companies that offer high-quality, affordable web design in Phoenix, you can get a website design that has a perfect balance of word to space ratio and is aesthetically appealing to the eyes.
Keep It Fresh
People are bored of seeing the same template over and over again. Design a website that is unique and stands out among the rest. Instead of mirroring what your competitors have done, create a new design that's refreshing, trendy and not very heavy.
Videos
It's a lot easier for visitors to watch a video rather than read an entire article. It's also easier for you to convince your visitors in a convenient and quirky way with the help of videos which is why they will be a positive addition to your site.
Fast Loading
If your website takes a long time to load, visitors will lose interest and click the back button without even seeing what your website has to offer. Try avoiding flash websites as these take much longer to load.
Establish A Reputation And Manage It
One of the best ways to get people to visit your website is through positive feedback. If you want to stay in business for a long time, you need to provide good service. When you provide a good service, make sure you ask your customer to provide feedback for you online. This feedback can help your business grow and get you more customers, even without advertising.
Pay Attention To Your Competition
Competition online is tight. Keep an eye on what your competitors are up to. This will give you leverage over and can help you stay one step ahead of them.
With the help of the right web design company, you can manage to achieve all of the above strategies and this will help your business stand out amongst the rest.
Please contact-us today for a free website review.