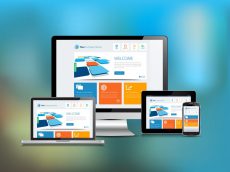 Tips to Help You Select an Affordable Web Design Service
Creating a website for your business is vital, however, splurging over-the-top right at the start of a business venture is not a smart choice, especially when there are so many affordable web design services you could choose from. If you are looking to create a new business website or amp up your old site, then availing affordable services for website design, Scottsdale businesses can really get a lot more bang for their buck.
Just because a company offers web design services at an affordable price doesn't mean that the end result will not be impressive. If you are looking for an affordable and reliable service, then here are a few tips on how to choose the best Scottsdale web design services company for your upcoming project.
1. Check The Portfolios And Samples
Checking the portfolio of a web design company will give you a clear idea of their style of designing. This will also let you in on the kind of services you can expect from them. You should also check the tools they use and ask some questions about the downtime of the website along with the security measures taken to protect the site. This should give you a fair idea of how reliable company is.
2. SEO Knowledge
Your website is only as good as its search engine ranking. A company with in-depth knowledge on the subject will successfully manage to run social media campaigns and increase the traffic to your site. Marketing your website the right way is essential in getting the targeted traffic you want. After all, that's where the money lies.
3. Reviews
Reading reviews about a business can tell you a lot about their service. Take your time to research about the company you plan on going ahead with and read their reviews carefully. Focus more on the negative reviews rather than the positive ones.
In case company has no negative reviews, make sure you check the authenticity of the positive reviews by checking the names of the reviewers. If most of them have nicknames then there is a high chance that the reviews are fake. An authentic review usually has the name of a person and the company name.
4. Customized Website
Some web design companies will ask you to pick your website design from an existing template. Others, however, customize your website based on your needs and requirements. Your website should be unique and should reflect the character and personality of your business.
While it shouldn't be too cluttered and loud, it should still have all the relevant information a visitor would look for. The web design company should have the capability to change every little detail for you, even if it means changing the color of a certain radio button.
5. Dedicated Customer Support
When choosing a web design company, try to look for one that has a 24/7 service available. The last thing you want is waking up in the middle of the night and realizing your website has crashed, with no support from the service company.
There are a lot of web design companies available out there. While some would charge you an exorbitant amount, others may have services that are subpar. However, that does not take away from the fact that there are some amazing and affordable web design services out there that you can avail of. Make sure you check the above factors in order to get a beautifully crafted website that's error-free and exactly the way you want it.
Please contact-us today to discuss your website development needs.