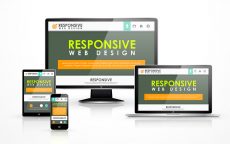 Evolution of Mobile-First Indexing-Will Search Traffic and SERPs Be Better Than in the Previous Desktop Era?
We are slowly getting into the long-anticipated future of mobile-first indexing. Of course, it's long since Google announced the move, and the world expected it to have commenced long before the New Year. But haven't we felt the new search experiences since March, 2021? It's true; we are used to new versions of the old things. However, the new trends in SERPs and traffic will definitely help you feel the differences between the traditional desktop SEO and the incoming mobile indexing.
Net-Craft has analyzed the search landscape to establish the differences between the two trends and how they have evolved over the recent years. In this analysis, we shall focus on two areas:
Traffic trends and user behavior
SERP discrepancies
Traffic Trends and User Behavior
The huge surge in search traffic has shown the global warm embrace of the mobile-first era. According to the study aimed at comparing search traffics between 2019 and 2020, it was found that the latter had higher search traffic. Out of the 1,000 most visited websites, less than 30% of the visits came from desktop devices, which means that a whopping 70% of internet users surf websites via mobile devices.
The study further showed that more than 80% of websites lost their positions across both desktop and mobile SERPs, with over 40% of sites' URLs losing their top 10 positions when searches were made from mobile devices.
What Do These Findings Mean?
The current global search traffic is predominantly mobile. While these statistics are largely associated with the effects of the coronavirus, the rule of thumb is that the size of a site heavily determines the amount of traffic it attracts when more searches are made on both desktop and mobile.
User Engagement
Despite the difference in traffic levels, the bounce rate and time-on-site have led to a decline in user-engagement as each of these behaviors shows a negative trend across desktop and mobile search. Although the average time-on-site for desktop users is 40% longer than those who visit websites via mobile devices, all users seem to have a short attention span regardless of the device they use.
SERP Discrepancies
Mobile devices are not only dominating in user behaviors and engagement, but also in Google's search results.
The analysis of the most popular search questions reveals what both winners and losers are to expect in mobile-first SERPs. For instance, there are URL and domain deviations where several sites and pages lose visibility in mobile search. Such sites aren't mobile-friendly.
However, it doesn't mean that the sites that maintain their visibility in mobile search are able to keep their SERP positions across mobile and desktops. In fact, only 11 out of 100 manage to keep the same rankings across both devices' search.  Besides, a whopping 8 out of 10 domains and 3 out of 10 URLs completely disappear from Google's search results when searched from mobile devices. Why? The site either has a desktop version only or both desktop and mobile versions of the same page but with different URLs.
SERP Features
Both desktop and mobile devices have common features such as local pack, people also ask and top stories. However, desktop users are twice likely to get a featured snippet and Google ad. On the other hand, mobile users get more videos and images in organic search than desktop users.
Top 3 Things to Do to Remain Relevant in the Mobile-First Era
The surge in mobile trends shows that the globe is rapidly embracing the mobile future. We are slowly leaving the desktop era and if you're keen on living the modern mobile world, your new search experiences will make you wonder why the era took too long to arrive. The following three actions will help you make your mobile future smooth and interesting.
1. Research the current market trends
Benchmark your competitors' sites and see how much traffic they generate. If you find a key player in your niche getting 70% of their traffic from mobile while you're only getting 10%, consider checking your website for potential issues. Things like site design and slow load speed may make you lag behind in the industry, and unless you fix them, you may never generate satisfactory traffic.
2. Monitor your mobile performance
The best way to track your mobile performance is by getting daily updates about your mobile rankings for target keywords to a specific location. Assessing unique metrics like share of voice and visibility can help you track changes in your online presence and take action swiftly in case of stiff competition.
3. Optimize your site for both mobile and desktop users
We have already gotten into the mobile-era, but never assume that everyone will use a mobile device to visit your site. Although most people are currently using mobile devices, there is a small percentage who only surf the internet via desktop. You can't ignore its power regardless of how small it is. You never know if that's the group that will push you ahead of the competitors. So, optimize your site for both mobile and desktop to make the purchase journey smooth for everyone.
If you would like to speak to us about mobile website design, please contact us today for a free estimate.