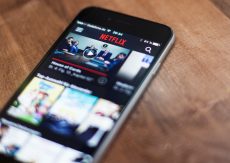 The Kind of Apps Earning the Most Revenue Just Changed Thanks to Subscriptions
It's no secret that apps can be incredibly profitable for businesses. Creating a mobile app has been an appealing venture for a long time, and that hasn't changed. What has changed, though, is what kind of apps are making the most money.
Before recently, if you did a simple search to find the highest earning apps by category, you'd see that gaming apps were consistently outperforming non-gaming apps in terms of revenue. Now, for the first time in the (relatively short) history of the App Store, non-gaming apps have overtaken gaming apps and are generating more revenue.
According to a report from the app intelligence company Sensor Tower, by June 2022, less than half of US consumer spending on apps was on gaming apps. The majority of that spending, 50.3 percent, was on non-game apps such as Netflix, Tinder, and Tiktok. Just five years ago in 2016, mobile games were generating more than two-thirds of all revenue in the app economy.
In terms of total spending figures in the second quarter, US consumers spent about $3.4 billion on the App Store for non-gaming apps and $3.3 billion on gaming apps. It might sound like an insignificant difference between those two figures, but $100 million more in revenue for non-gaming apps compared to mobile games marks a major shift in the app market.
So what was the cause of that shift in favor of non-gaming apps?
Experts largely attribute this shift to the rise of subscription-based models in non-gaming apps. Mobile games have long offered subscription packages for users, but it seems non-gaming apps are increasingly using this model as well. Reportedly, Apple met with some iOS app developers to encourage this move toward more recurring subscription models.
There has been some pushback against the subscription model by consumers, but on the whole, the move seems to be paying off for non-gaming apps. Recurring subscriptions give non-gaming apps an ongoing revenue source from their user base. That way, they don't have to rely solely on the initial download price to drive revenue.
It's good news for app developers all around, though. In the second quarter of 2022, more than 400 apps generated at least $1 million in consumer spending on the Apple App Store. In the second quarter of 2016, that number was only fifty apps. Even more impressive, 61 different apps grossed $10 million or more in consumer spending in Q2 this year.
As for whether this trend in favor of non-gaming apps is reflected in other app stores, that's not the case. In Q2, US consumers spent about $2.3 billion on games from the Google Play store and only $1 billion on non-gaming apps from the Play store. And outside the US, even on Apple's App Store, consumers still generally spend more on mobile games than non-gaming apps.
Being aware of these trends in consumer spending on apps can help developers decide where best to focus their efforts for maximum profitability.
If you have an idea for a mobile app or mobile game, please contact us today for a free estimate.