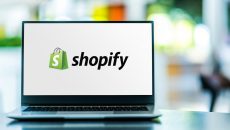 Is Shopify the Right e-Platform for You?
The 2021 business analytics data reveals that over $900 billion was exchanged on e-commerce platforms. The world of how to conduct business is gradually shifting from the traditional physical shop where clients had to come to your business premise to purchase goods to e-commerce platforms where clients can make purchases from the comfort of their homes. E-commerce is gaining popularity due to its convenience and easy-to-use features for clients.
More businesses, both small-medium scale and large business enterprises, are embracing e-commerce by opening social media pages for their business, creating interactive websites, or creating an account on e-commerce platforms like Shopify, OpenCart, or WooCommerce. However, some e-commerce platforms offer better deals to small business owners than others. Here are reasons why small businesses should avoid Shopify:
Rigidity
Functionality and the website design are two crucial aspects that make a business's online presence unique. Although Shopify has several functionalities that can be varied, most are done at cost. Additionally, Shopify developers limited access to how subscribers can customize their pages by having their pre-selected themes.
This can be quite limiting for clients who want to interact with them or change certain aspects of their e-commerce platforms. For instance, only ten shop themes are offered for free in the Shopify app. The other themes are available at a fee; however, if you need a customizable theme, you must hire a Shopify website design expert, which escalates the cost of operating Shopify.
Shopify is not the right e-commerce platform for businesses heavily reliant on making content to sell their product. Shopify does not support video product descriptions or image slideshows that make a website more interactive for potential clients.
Unnecessary Costs 
The monthly subscription offers in Shopify range from the basic plan that costs $29 to the premium plan that costs $299. This can be quite expensive for start-ups or small business owners with low-profit margins. In addition to the subscription fee, users must meet the transactional costs, more so if they pay via third parties like PayPal. The fee charges depend on the subscription plan Shopify and the total cost. The transactional cost may be omitted if you pay directly via the Shopify app. Therefore, users need to check what the various plans offer and select one that will best suit their business needs.
Add-on features offer unique advantages to stand out from the crowd in the Shopify app. To get these add-on features, business owners must pay an additional fee. For instance, to synchronize your social logins with Shopify, you must pay an additional $9.00. This is not the case when using self-hosted website stores like WooCommerce.
Marketing automation and vendor emailing hosting are features that increase customer interaction and feedback. These two features are offered in Shopify at a monthly fee which hikes the overall operational costs.
Data Access and Control
Customer information and data analytics of your business's performance should be easily accessible. However, that is not the case with Shopify. For subscribers that grow within Shopify and yearn to shift to self-hosted web spaces, Shopify will withhold crucial information like product images and descriptions that will give you an upper hand in the self-hosted platform. You may have to start again, which can be challenging for businesses that already have established their online presence on Shopify. Therefore, Shopify is a great platform for new businesses wanting to establish their online presence, but it is not viable in the long run.
Conclusively, the choice between a self-hosted website and apps vs. Shopify is dependent on the flexibility of design, data access and control, and cost. Each option has its advantages and challenges. Therefore, entrepreneurs should do their research so that they make an informed decision.
Net-Craft develops eCommerce websites for a variety of platforms including Shopify, WooCommerce, Magento and purely custom. If you would like to schedule a free eCommerce development consultation, please contact us today.