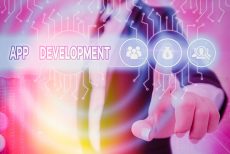 Why Developing an App is Important for Business
Developing mobile apps is an important part of business today. This is especially true when there is an increase in the amount of smartphones that utilize them. When you have an app developed for your business, your business will enjoy several benefits including increasing sales, brand awareness, and engaging customers. However, you need to know that there is more than one reason to use app development for business. Below, we have the 5 reasons why you should be using an app for business.
1. Keep Customers Engaged
From a customer standpoint, they need to be engaged and heard as you are communicating to them. Having mobile apps allows for the communication to be open and direct from your customers. Your app will be able to send notifications to your entire customer base . When you have important information to reach your customers, then the customer will ultimately be interested and be a loyal customer to whatever else you offer as far as apps are concerned.
2. Improve Access
Due to the huge amount of information and data readily available, the development of apps has enabled businesses to build customer relationships. This would ultimately develop a loyal following by providing discounts and special savings directly through the app.
3. Customers Feel Valued
When it comes to business, being able to reciprocate goes a long way. When a product is offered, a customer buys. When you want this to happen continuously, then you want them to interact continuously and they will then feel valued and compelled to buy from only you.
A method that works great involves setting up a program that rewards customer loyalty. So when a customer interacts and buys from you through your app, they will be earning a certain amount of points. When the customer reaches a certain amount of points, they can receive products at a price that is equal to the point value. When a customer is rewarded, they will likely repurchase in the future.
When you have rewards directed specifically towards app use, the customer will feel more motivated to make a purchase. Plus, the app also needs to offer the customer a great experience and when it does, you will likely experience more downloads. Having a design that is of high quality and easily navigated lets the customer obtain what they want quickly.
4. Retail Buying Is Changed
Having a mobile app allows the retail buying process to be completely changed and much simpler for the customer. This also helps your business to stay ahead of what the customer expects. Plus, there is a decreased amount of overhead as opposed to a retail location. When the way retail buying is changed, it can make a positive impact on the user experience because it gives the customer an easy way to buy from you through the app.
5. Separate Your Business from the Rest
Many small business apps used today are still not as popular as you would think, which is able to allow your business to separate itself from the rest. Having an app will let you stand out more than those who do not offer one. Once your competition catches up to your level, your customer base will likely be strong enough and maintain customer engagement.
Conclusion
When you take care of your customer constantly and offer what they desire, then you will likely experience more success. It is important to remember to be reachable when they need to get in contact. Once they are able to remain in touch with you, they will be able to feel valued and be able to make purchases easily.
If you would to learn more about how Net-Craft app development services can assist your company, please contact us today.